An organisational change capacity and capability to reduce execution risk, drive adoption and deliver new productivity sooner.
Substantial investments are made in transformations, programmes and complex projects, but results are only realised when new ways of thinking, behaving or working are adopted by people.
There are three main types of change:
Developmental: Tangible improvements to an existing situation (refining it to make it better). With developmental change, the start point, end and outcome is clear.
Transitional: Moving from an 'old' to 'new' state with activities adapted to creating the 'new' and possibly switching off the 'old'. Transitional change is more challenging to implement as it typically involves creating new products or services, implementing new technology, managing restructures and acquisitions etc.
Transformational: Completely overhaul and reshape the business strategy, resulting in a disruptive shift in operating model and work culture, and will usually involve both transitional and developmental change. Transformational change may be a response to extreme or unexpected market conditions. Clarity is a journey and only emerges as an outcome of well managed activities.
Organisational Change can be small or large, it's not straightforward, and to realise investments it requires a planned and structured approach. We offer distinct solutions to support your project, programme and transformational change or we can assist with the development of your internal change capability.
What we can do for you:
Align leaders, sponsors, delivery teams and customers to ensure your organisation is ready to adopt your new implementation
Identify risks associated with business change, ahead of time, and address them before implementation
Accelerate your return on project investments by engaging and cultivating employee adoption (faster time to new productivity)
Build, coach, improve and support your sustainable change capability
Our Organisational Change Services include:
Change strategy and improvement planning
Organisational Change capability assessments, maturity reviews and specific diagnostics
Change Management Framework design, development, implementation, improvement and support
Change practitioner advice and delivery (we take ownership)
Practitioner resourcing (we provide an expert)
Coaching and mentoring on the job
Capability uplift
Executive briefings
Training and certification
We provide pragmatic and practical advice taking into account your unique business environment.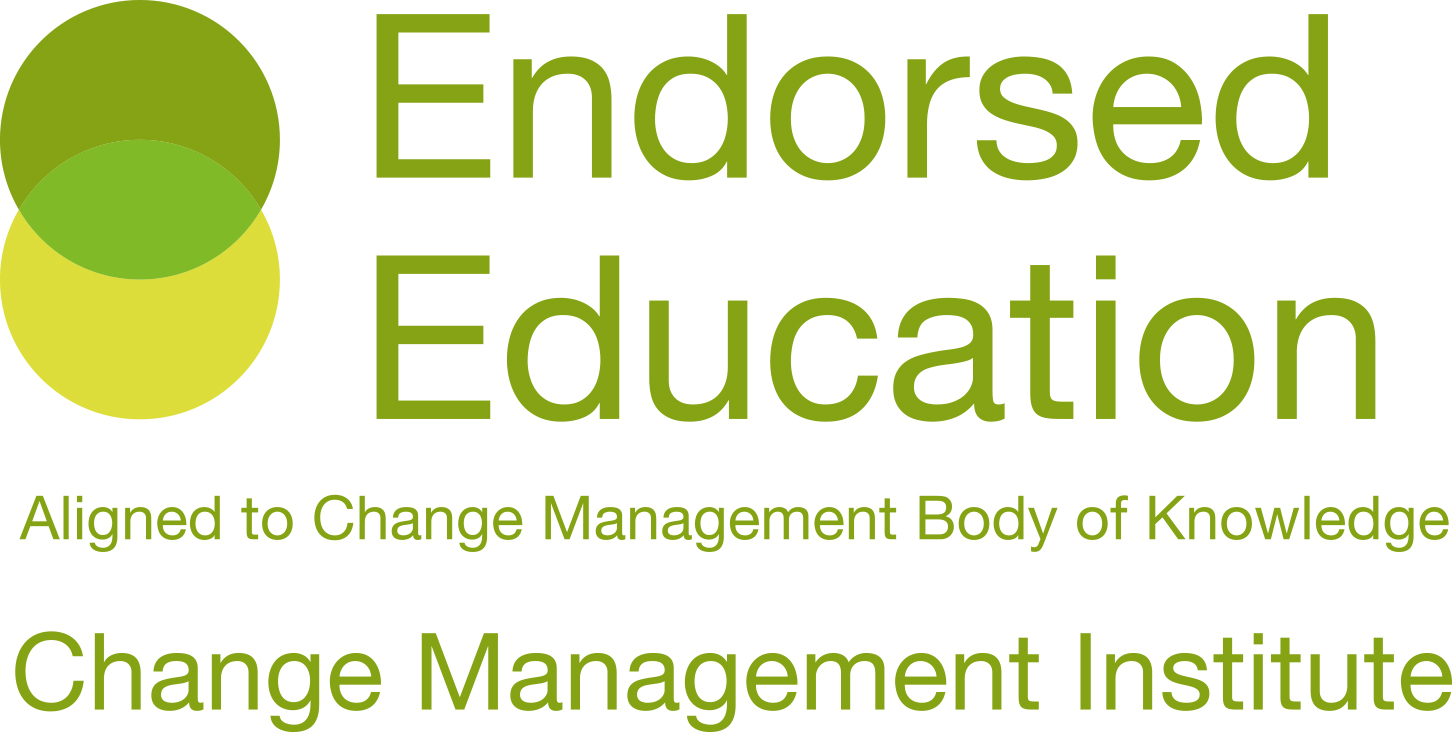 Change Management and Swirl Device logo are trademarks of The APM Group Limited.